-


A Thousand Shades

(Runner up in the Mother's Milk Writing Prize 2016 - a reflection on parentlng teenagers)

I stand in the garden and watch her wrestle the bike out of the shed, aware that something has changed. She has exploded into independent womanhood these last 12 weeks; no longer asking – 'mum, can I bike to the next town,' but announcing – 'mum, I'm going to do a work exchange on a mountain in Spain.' In between, she has walked 180 miles over the Ridgeway and the South Downs with an assortment of variously in/appropriate and patched together equipment. She is eighteen. Just. The pace of change has sent me spinning into a whirlwind of pride and anxiety that leaves me breathless. Literally. Unable to breathe.
She hoists her tiny bag onto her back. It is TINY. She is going to the Peak District to bike in the hills. I can see no sign of a coat. She has planned and funded the trip herself; surely, she doesn't need me to tell her to take a coat? And this, I realise, is part of the pain I'm feeling. I no longer know what it is to be a mother to her. Her energy bristles with independence.
Sometimes, she asks for advice.
She isn't now.
In my worst moments I'm struck by the ease with which it's possible to completely blow it in these teenage years. The realisation that somehow, in the briefest slice of a second, in a heavy-handed parenting moment, it might be possible to undo the good work and relationship building of the last two decades; because the energy is so raw and newly grown, so needing of respect in its impulsive courage, wild beauty and boldness of spirit.
Her aquamarine eyes flash at me and I am reminded of her strength, evident from the first moment we glimpsed her, a picture drawn in sound, practicing the mountain pose in my womb. I see her walking miles as a toddler; horse jumping, arms outstretched, at 10 years old; learning karate and archery. I see her crouched by fires, up trees, in rivers. A thousand shades of childhood.
"Have you got a coat?" It's ridiculous. It's November. I can't let her go without a coat.
"It's not going to rain."
"It might be cold, though."
"I haven't room for a coat."
"Then take a bigger bag."
"I haven't one."
"Take mine."
Her eyes meet mine for a moment. I smile, encouragingly. "You might be glad of it."
Rolling her eyes, she begins pulling things from her bag. She hasn't got much time before her train, and I am slowing her down. With an irrational amount of relief I run to get her coat. Because, at the very least, I can do this for her: let her be warm and safe and protected. The Madonna Cloak, personified and literally present in this soft, waterproof garment.
As she shoulders the larger, bulkier bag I remember the countless times when my children were small, when shy neighbours, stern librarians, sweet strangers on windswept hills told me, 'It doesn't get any easier, you know. It gets harder."
I remember how the smile would freeze on my face, partly from disbelief. What could be harder than the sleepless nights and tearful exhaustion; the fevers and the sickness; worries about over-parenting and under-parenting but ultimately, like people on a bear hunt, having to go through the parenting, relentlessly, one challenging decision after another? But mostly, the smile froze with the kind of intuitive terror that they were pretty much right. That it wouldn't, in fact, be harder, but that it would continue to be as hard. Because there would come a point when the blazing love you feel for them burns just as bright and incandescent, but suddenly, that love can play no part in keeping them safe. In keeping them near you.
Unless you say,' no,' to everything.
Now, my nights are sleepless as I wonder if she landed safely and found a taxi, or walked the mile to the hotel at 10pm in an unfamiliar European City at 18 years old with no Spanish. Should I have said, 'no'? Could I have? I don't think so. The parenting part of me that isn't purely fear knows that freedom and risk and a desire to explore are nurture for the soul and the spirit. The wonder of the babe, the curiosity of the toddler, the joy of the small child, all these shades of childhood are still intact and held sacred in the adventurous heart of the teenager and young woman.
She throws me a tiny tense smile, hugs me and walks away. I watch her walk away. For a second I reel: I experience the depression that is a craving for the simplicity of the past, the sunlit picnics where the summer afternoon was endless and enough. And also, unfairly, (shouldn't it be impossible to try and pointlessly live in both the past and the future?) my gut twists with anxiety about a future where she no longer needs me and she drifts away, distant and detached...
Enough! I close my eyes and lift my face to the winter sky. I breathe once twice, three times and feel the present catch hold of me in gentle arms and hold me still.
I am so thankful, so intensely fortunate. My daughter is strong and healthy, bold and loving, wise and supportive, a champion of the weak. If she has been a daughter she might also be a friend; and friendships can last forever, timeless and tender and alive with unthought of possibility. Around me and across time I feel the invisible presence of all the mothers who are and have been and will be. I feel the planet herself. I feel a thousand shades of motherhood: joy, grief, loss, laughter, love. But mostly love. Outpourings and outpourings of love.
It will be alright. It will all be alright. It will be alright.
I open my eyes and the sky is layered with cloud and lit with glory.
My heart unlocks.


© Rachel Rivett 2017
Judge, Rebecca Ann Smith's Report
'A Thousand Shades'. I think the writing in this piece is very strong, with the narrator showing rather than telling us her complicated feelings about her daughter's burgeoning independence. I loved the narrator's image of her daughter as brave and dynamic, and the clever way she showed her anxieties about her child's safety - the tiny backpack, no sign of a coat. There's a lot of wisdom in here about parenting too, and the reference to the classic book We're Going on a Bear Hunt was beautiful and profound.




Powered by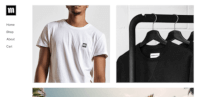 Create your own unique website with customizable templates.